Bluebonnet Trails Autism Program
The Bluebonnet Trails Autism Program (BTAP) implements a family centered approach to teaching individuals skills they need to succeed at home, school and the community. BTAP provides home-based Applied Behavior Analysis (ABA) services to families. ABA is the science of behavior with over 50 years of supporting research and is the most proven to be effective educational treatment for individuals with autism and other developmental disabilities of all ages and all severity levels. ABA offers research-based strategies to address compliance, speech and language, life skills, academics, social skills, and more.
Our staff of Board Certified Behavior Analysts (BCBA) provide all services. BCBAs have graduate level training, have met experience requirements, and have passed a national board exam. These professionals bring in years of experiences from working in home, school, and community settings. Our analysts have worked with individuals with autism of all ages and all skill levels and are trained to use a variety of approaches in implementing ABA including discrete trial training, natural environment training, and verbal behavior training. Our mission is to serve the families we work for by teaching them research-based strategies that will help them teach family members for a lifetime.
Services
BTAP services include assessment, individual therapy, and family training:
Functional Behavior Assessments
Language and Learning Skills Assessments
One-on-One instruction in the home and/or Natural Environments to teach compliance, attending skills, speech and language, life skills, academics, play and social skills.
Development of education plans and behavior intervention plans
Free Parent Trainings
School Consultation and Teacher Trainings on a contract basis
Eligibility for Services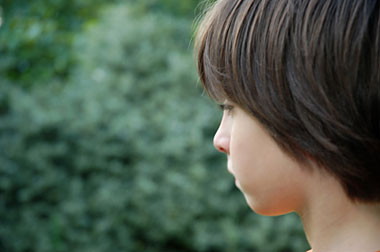 The following are the criteria to determine an individual's eligibility for services:
Age 3 and older
Diagnosis of Autism, Aspergers, or PDD (Autism does not need to be the primary diagnosis)
Reside in Williamson, Burnet, Bastrop, Caldwell, Lee, Fayette, Gonzales, or Guadalupe Counties.
What to Expect
All services are provided in the home and community environment. Duration of services is individualized and based on individual progress but the average duration of services is between 6 and 9 months.
To complete the intake process and to be added to our waiting list, please call our Intake Coordinator at (512)244-8363.
During the first visit, our therapists complete an initial assessment to determine the greatest priorities of the family and those priorities are developed into treatment goals. Behavior and educational assessments are completed to determine which areas need improvement and an individual treatment plan is created to address treatment objectives.
Our therapists begin working with the individual to determine which strategies will be appropriate. Services are guided by on-going data collection. Our therapists create goals that are observable and measurable and only use research-based strategies. Data is reviewed each session to make sure strategies implemented are changing behaviors to a socially significant extent.
When data shows strategies to be effective, family members are immediately transitioned into services to receive hands-on training.
By the end of services our therapists transfer skills to family members and therapy is provided by the family with the suport of the therapist.
BTAP also provides continued support through free full day workshops which are offered twice a year to family members, teachers, and other individuals working with the child.
For Information
For more information about the program in your county, please call:
Bastrop County            (512) 321-7621
Burnet County             (512) 244-8209
Caldwell County          (512) 321-7621
Fayette County            (512) 321-7621
Gonzales County         (512) 244-8209
Guadalupe County       (512) 244-8209
Lee County                   (512) 244-8209
Williamson County       (512) 244-8209