Substance Abuse Services
For information on either program or appointments call 800-841-1255.
Bluebonnet Trails offers an array of convenient substance abuse services to adults and adolescents.
Adolescents Outpatient Treatment

OSAR: Outreach Screening Assessment Referral
Central Texas Area Narcotics Anonymous Meetings:
866-792-8262
http://www.ctana.org
Central Texas Alcoholics Anonymous Meetings:
512-444-0071
http://www.austinaa.org
OSAR:  Outreach, Screening, Assessment and Referral
Description of Services:
Outreach, Screening, Assessment and Referral is a free program funded by the Texas Department of State and Health Services that provides:
Confidential alcohol and drug screenings, and assessments
Referrals for state-funded inpatient and outpatient drug and alcohol treatment
Brief interventions, which include motivational counseling
Education and support
Provide case management for clients who need assistance in accessing supportive services
Who is Eligible for OSAR Services?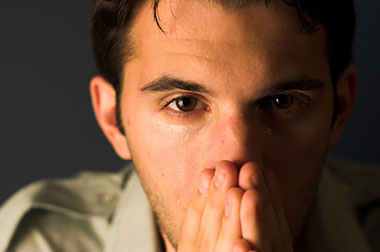 All Texas residents who are seeking substance abuse services and information may qualify. If you have insurance, please contact your provider to determine if you have substance abuse coverage. If you need assistance, please feel free to contact us. Bluebonnet Trails Community Services/OSAR provides services for residents residing in Travis, Williamson, Burnet, Bastrop, Blanco, Caldwell, Coryell, Lee, Fayette, Hays, Washington, Burleson, Grimes, Brazos, Madison, Leon, Robertson, Milam, Bell, Lampasas, Hamilton, Mills, San Saba, and Llano counties.
If you do not reside in one of these counties please call (877) 9-NO DRUG [(877) 966-3784], or you can go to http://www.tcada.state.tx.us/gettinghelp/index.shtml to find contact information for another OSAR in Texas.
What to Expect During the OSAR Intake Process:
Once an appointment is scheduled you will come in and meet with a counselor who will complete a drug and alcohol assessment. The appointment can last 30 minutes to two hours depending on your individual need. After your initial appointment OSAR can provide case management and weekly brief counseling sessions.
What to Bring to an Appointment:
At your appointment please bring identification, proof of income, proof of residence and information about your insurance provider (if you have it).
Center Contact Information for OSAR Services:
To schedule an appointment please call (512) 244-8444 or 1 (800) 841-1255. We provide assessments at offices in Travis, Williamson, Bell, Brazos, Burnet, Bastrop and other counties as needed.