October 1996
Bluebonnet develops first Mission and Vision Statements.

Vision: To completely fill the mental health and mental retardation needs of individual, family, and community.
Mission: To provide accessible, efficient, and effective services that support the dignity and independence of those served.

Bluebonnet Trails becomes a member of the Texas Council of Mental Health and Mental Retardation Centers.
Bluebonnet inducts first board members: Judge Peggy Walicek as trustee of Bastrop County, Hartley Sappington as trustee of Williamson County, Bob Heinrich as trustee of Fayette County, Judge Rebecca Hawener as trustee of Caldwell County, Henry Murphy as trustee of Burnet County, and Robert L. Willrich, Sr. as trustee of Lee County.
June 1997
After the tornado of May 27, staff provides crisis assistance to the community of Jarrell, Texas.
September 1997
On September 1, Bluebonnet Trails Community Mental Health Mental Retardation Center (BTCMHMRC) officially opens to the public!
October 1997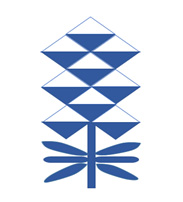 Bluebonnet creates their first logo, with the bluebonnet stem symbolizing the connection of the board, staff, consumers, and community.
February 1998
The ribbon cutting for the new mental health facility in Luling is held on February 27.
October 1998
BTCMHMRC celebrates their one-year anniversary with a staff picnic, starting an annual picnic tradition!
September 1999
Burnet County Judge Martin McLean is appointed to the BTCMHMRC Board of Trustees.
September 2000
Gonzales and Guadalupe Counties join Bastrop, Burnet, Caldwell, Fayette, Lee and Williamson Counties forming BTCMHMRC.
Shirley Hester of Guadalupe County joins the BTCMHMRC Board of Trustees.
Marilyn Price, RN, of Gonzales County joins the BTCMHMRC Board of Trustees.
September 2001
After the tragedy of September 11th, BTCMHMRC offers support and crisis counseling services in the state of Texas, surrounding states, and New York.
October 2001
With support from BTCMHMRC, Bastrop, Fayette, and Lee counties unite to form the Tri-County Community Management Team!
April 2002
The Fayette County Commission for the MR wins the 2002 Frank M. Adams Community Award for their collective efforts within the community.
May 2002
After months of concerted efforts, BTCMHMRC successfully commences telemedicine clinics in Seguin, Gonzales, Luling, and Burnet.
July 2002
BTCMHMRC lends assistance after torrential rains wreak havoc in Guadalupe County.
September 2004
Barbara Bogart of Bastrop County becomes Secretary to the Board of Trustees of BTCMHMRC.
August 2005
BTCMHMRC provides disaster assistance and counseling in the wake of Hurricane Katrina.
September 2005
BTCMHMRC provides disaster assistance and counseling in the wake of Hurricane Rita.
September 2006
Dedicated board member, Hartley Sappington, receives the Frank M. Adams Award for outstanding volunteers.
BTCMHMRC initiates very successful program for treatment of Autism Spectrum disorders, serving over 60 individuals in their first year.
Williamson County initiates the Williamson County Mental Health Task Force.
Year 2007
San Gabriel Crisis Center opens.
Bastrop County Center opens.
Burnet County McLean-Rieoux Building opens — named in recognition of the significant contribution of board members, Judge Martin McLean and Mr. Lew Reioux.
July 2007
In the wake of serious flooding in Williamson and Burnet counties, BTCS provides emergency mental health services in cooperation with the local Emergency Operations Centers.
September 2007
September 1, 2007 marks the 10th anniversary of BTCS.
November 2008
Bluebonnet pursues membership with the East Texas Behavioral Health Network (ETBHN).
Year 2009
BTCS joins the Community Health Centers of South Central Texas in a plan to offer integrated medical and behavioral health services in the Gonzales and Bastrop communities.
Gonzales Family Health Clinic opens as the first integrated health clinic in our system of care.
November 2010
We officially adopt the name: Bluebonnet Trails Community Services (BTCS) and a new logo.
February 2011
On February 22, BTCS officially launches their YouTube channel!
March 2011
BTCS and PickWithAustin launch a partnership targeting suicide awareness and prevention among young Central Texans through music therapy.
April 2011
Caldwell County Judge Tom Bonn joins the BTCS Board of Trustees.
September 2011
BTCS partners with local supports to provide care and services to Bastrop County after devastating wildfires.
October 2011
On October 14th, BTCS celebrates grand opening of the veteran's drop-in center in Cedar Park.
November 2011
Burnet County Center participates in Highland Lakes Health Partnership in order to identify health related issues affecting area residents and facilitate community-based solutions.
January 2012
Fayette County center successfully develops a specialized law enforcement response in rural areas and adds telemedicine services in the jail.
In partnership with Austin State Hospital, BTCS is chosen as a Person-Centered Recovery Planning Implementation Pilot site.
February 2012
On February 28, Bob Heinrich and Howard Wagner-members of the Fayette County Advisory Board-are celebrated for outstanding leadership in the community. Two flag poles, thriving oak trees, and monuments at the Schulenburg group homes are dedicated to them.
June 2012
A Peer Specialist Program is initiated, allowing BTCS to hire and contract with people who have lived experience with mental illness.
BTCS initiates The Mental Health Task Force in Guadalupe County.
July 2012
Understanding the personal value of employment for consumers, BTCS initiates their Supported Employment Program.
Year 2013
Seguin Family Health Center opens.
The Taylor Clinic hosts its Open House in May 2013
August 2013
First Project Search held at Seton Williamson in Round Rock.
BTCS is approved for 21 projects through the 1115 Medicaid Transformation Waiver.
August 2014
The Family Health Center at Hutto ISD opens.
The Family Health Center at Elgin ISD opens.
September 2014
John Raeke of Gonzales County is appointed to the BTCS Board of Trustees.
Year 2015
Cedar Park Family Health Center opens.
Lockhart Family Practice opens.
Burnet CISD Substance Use Intensive Outpatient Program opens (May, 2015).
Primary Care at BTCS Round Rock begins.
Memorial Day flood efforts in Taylor.
December 2015
Bluebonnet offers first services through the Autism grant.
1115 Waiver 15-month extension is granted.
June 2016
BTCS partners with Georgetown Behavioral Health Institute to open a 48-hour Extended Observation Unit for acute psychiatric care within the hospital.
September 2016
BTCS proudly sponsors a mural in Round Rock for Suicide Awareness Month with the inscription: "The world is a better place with you in it!"
October 2016
1115 Waiver 2.0 is approved.
November 2016
BTCS launches the ClearPath Coordinated Specialty Care Program for the treatment of early onset psychosis.
January 2017
Marble Falls ISD Intensive Outpatient Substance Use Program opens.
June 2017
BTCS begins serving Veterans and their families through the Texas Veterans + Family Alliance (TV+FA) Grant.
September 2017
Hurricane Harvey relief efforts in La Grange, Seguin, Gonzales, and Lockhart.
La Esperanza Crisis Respite center in Seguin opens.
Lockhart ISD Substance Use Intensive Outpatient Program opens.
Burnet County Judge Donna Klaeger joins the BTCS Board of Trustees.
Bluebonnet Trails celebrates their 20th Anniversary supporting our local communities.
December 2017
1115 Waiver extension is granted-4 years of additional funding.
March 2018
BTCS partners with Communities for Recovery to provide peer recovery coaching services in Williamson County.